The FilterQueen® Defender Air Purifier
"Used by doctors, recommended by doctors"
Breathe cleaner air and live healthier
Minimize risk of aerosolized infection
Remove noxious particulates associated with wildfire and gas leaks
The "new normal" has been our way of life since 1928.
FilterQueen has been helping create a healthier indoor environment for over 90 years.


A+ rating from the Better Business Bureau.
Products proudly built in Cleveland, Ohio.
Helping families live better since 1928.


Built in Cleveland, Ohio by a company in business for over 90 years.

Lifetime Perpetual Warranty
Backed by a Lifetime Perpetual Warranty, the Defender is literally the last air purifier you'll need.

Recognized by the FDA as a Class II Medical Device and proven effective through laboratory testing.
FilterQueen® Defender Air Purifier
This portable room air purifier uses its proven technology to create a cleaner, healthier environment that is protected from harmful pollutants without producing harmful ozone.
Removes 99.99% of pollutants such as:
• smoke particles & odors • noxious gases • viruses • bacteria • pet dander • allergens • dust mites • mold spores • airborne chemicals
✓ Recognized by the FDA as a Class II Medical Device
✓ Lifetime Perpetual Warranty
✓ Built in the USA
✓ Available for immediate shipping
Includes:  (1) Medi-Filter and (1) Enviropure Charcoal Filter Wrap.
The Defender® meets the following EPA guidelines

(Ozone is harmful to the environment)

(UV light is ineffective, costly and dangerous)

Effective Filtration Capability
3X better-than-HEPA filtration
The Defender filters the harmful particles that standard HEPA air cleaners throw back into the air. It removes 99.99% of particles down to 0.1 micron in size.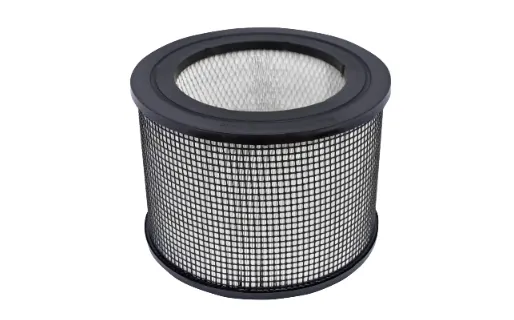 Provides three times better-than-HEPA filtration to remove pollutants such as dust, dust mites, pollen and mold spores.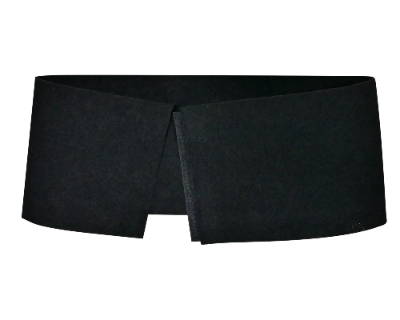 Made with HEGA (High Efficiency Gas Absorption) material, which is highly effective at reducing pollutants such as wildfire smoke, tobacco smoke, pet odors and lingering cooking odors.
Particle Size Comparison Chart
Particle size ranges can fluctuate based on plant, animal and human.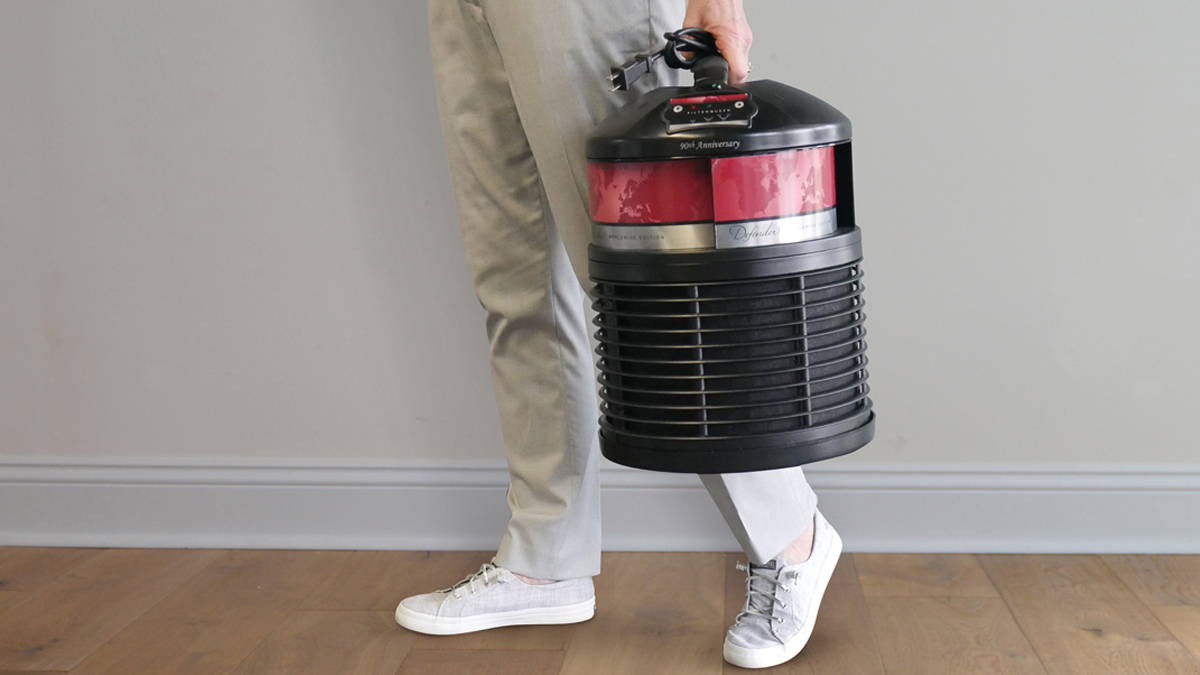 Moves easily from room to room, providing a healthier home, work, college, or travel environment.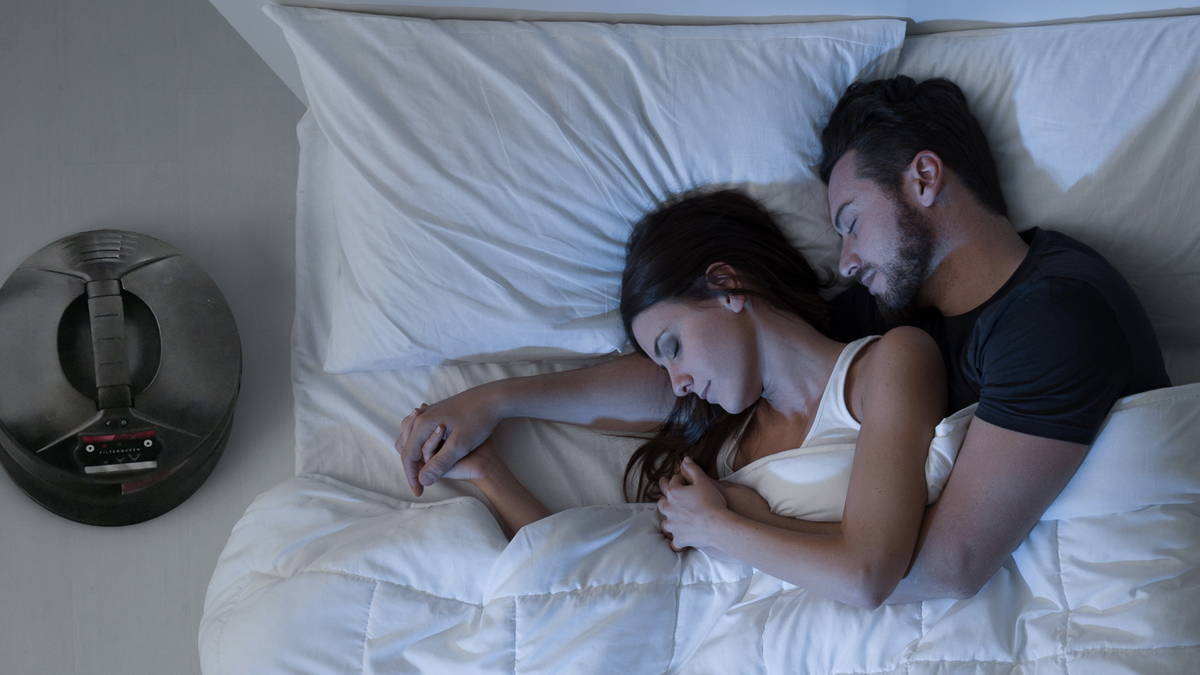 Enjoy a significant reduction in airborne pollutants and dusts, allowing you to breathe easier and get a better night's sleep.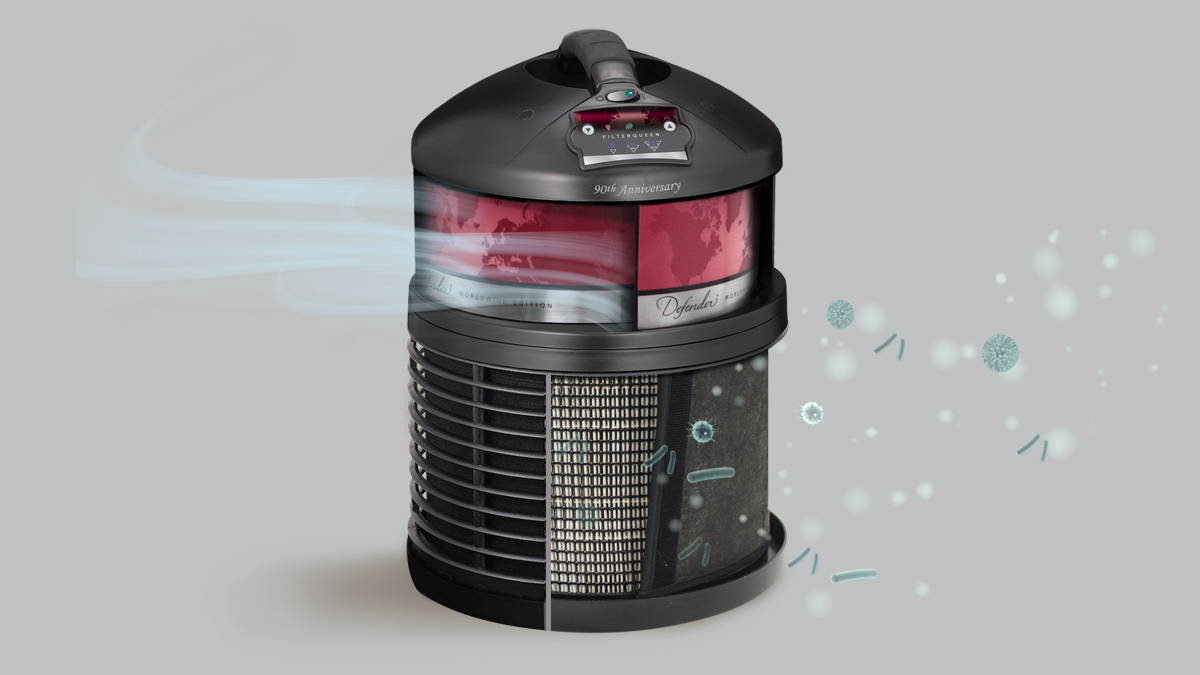 Polluted air is pulled in from all sides through both filters. Secure Seal Technology ensures that only 99.99% of pure, clean air returns to the room.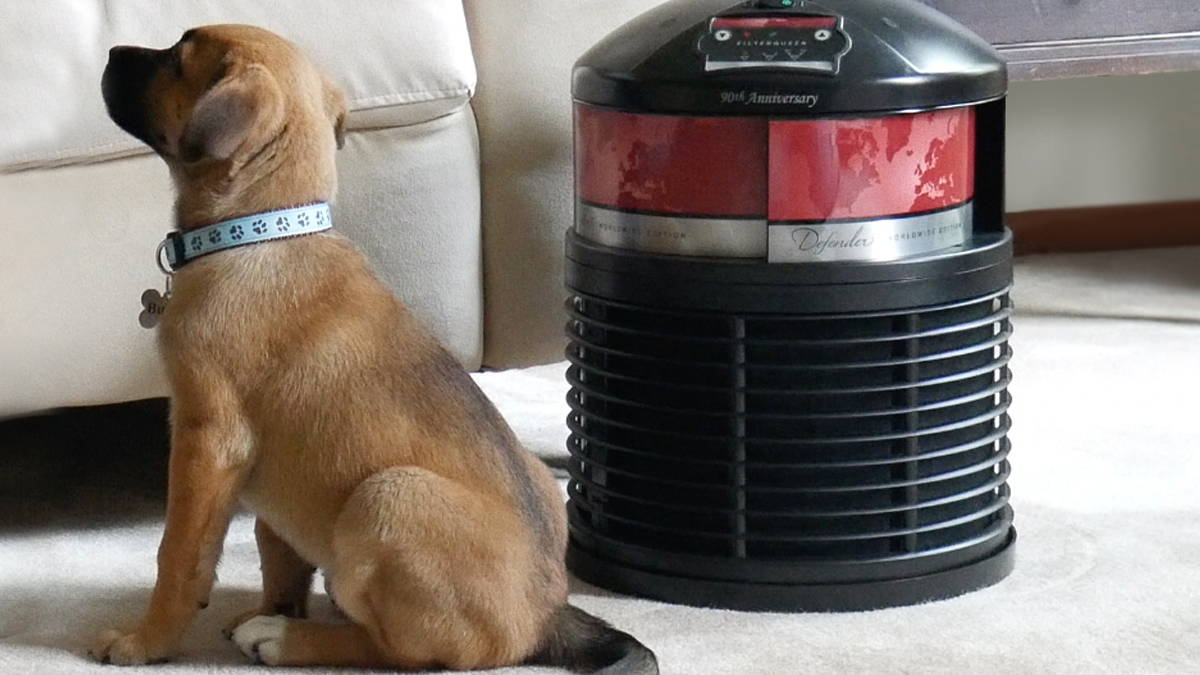 Helps remove pet dander, hair and odor from the air.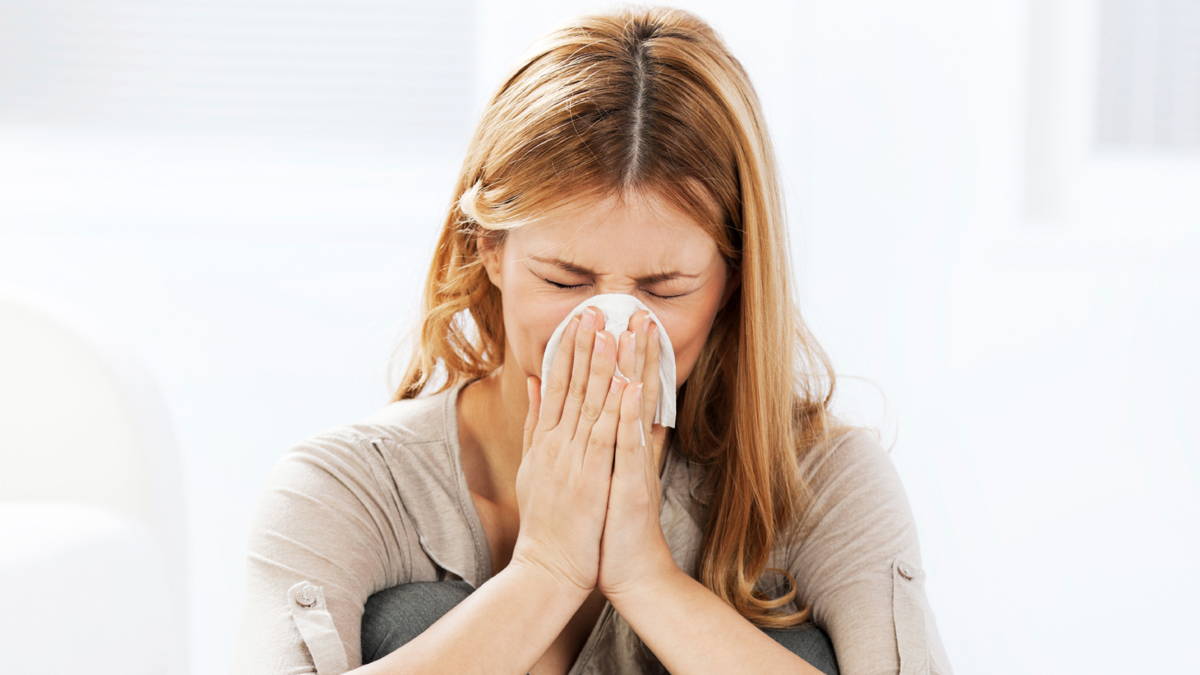 Allergy and asthma sufferers can benefit as the Defender removes 99.99% of dust, pollen and pet dander particles down to 0.1 micron.
Removes harmful particles and odors from the air that are caused by wildfire smoke, cigars and cigarettes.
---
See what the doctors are saying
"With the amount of patient traffic and doctors we have in our clinic, I've gone ahead and put the Defender in each of our three office locations to try and mitigate the risk associated with aerosolized infections."
- MK Batra MD
"As a pulmonologist the science behind the Defender and its filtration capabilities are compelling. The fact that it has passed FDA clearance and is classified as a Class ll Medical Device confirms it qualifications."
- RB. MD Pulmonologist
"The filtration abilities of the Defender would be helpful for patients with preexisting respiratory conditions to improve the quality of the air and minimize disease exacerbations. I recommend my patients to avoid exposure to indoor pollution and an air purifier such as the Defender will help accomplish that."
- Dr I Petrache Pulmonologist