Defend against viruses, allergens and more.

Give your customers and staff peace of mind knowing they are breathing purified air.
Order today for

Free Shipping

&
1 year of charcoal wraps

(approximately a $100 value)
FilterQueen Defender Air Purifier
The Defender Portable Room Air Purifier uses its proven technology to create a cleaner, healthier indoor environment that is protected from harmful pollutants.
Why choose the Defender?

✓ FREE 2-Day shipping
✓ FREE 1 year supply of filters included

✓ Lifetime perpetual warranty

✓ Assembled in the USA
✓ 3x better than HEPA filtration
✓ Used in hospitals
✓ Recognized as a Class II Medical Device
✓ Quiet, 24-hour operation
✓ Ozone-free
Removes 99.99% of pollutants such as:
• viruses • bacteria • pet dander • allergens • dust mites • mold spores • airborne chemicals • smoke particles & odors • noxious gases
Discount codes can be applied on checkout page.
Orders of 5 or more are eligible for a discount.
Please call 440-846-7837 for more information.

Our manufacturing and assembly plant is located in Ohio. We have been assembling FilterQueen products right here in the USA.

Lifetime Perpetual Warranty
Backed by a Lifetime Perpetual Warranty, the Defender is literally the last air purifier you'll need.

Recognized by the FDA as a Class II Medical Device and proven effective through laboratory testing.
How does the Defender work?
The lower half of the Defender pulls air in from every angle, no matter which way the machine is facing.
Air filters through the Enviropure Activated Charcoal Wrap, capturing numerous types of harmful VOCs and unwanted odors.
Air filters through the better-than-HEPA Medi-Filter Cartridge, capturing harmful particles down to 0.1 micron in size.
(4) - 360° of Purified Air
The Defender circulates clean air back into the room from the top half of the machine.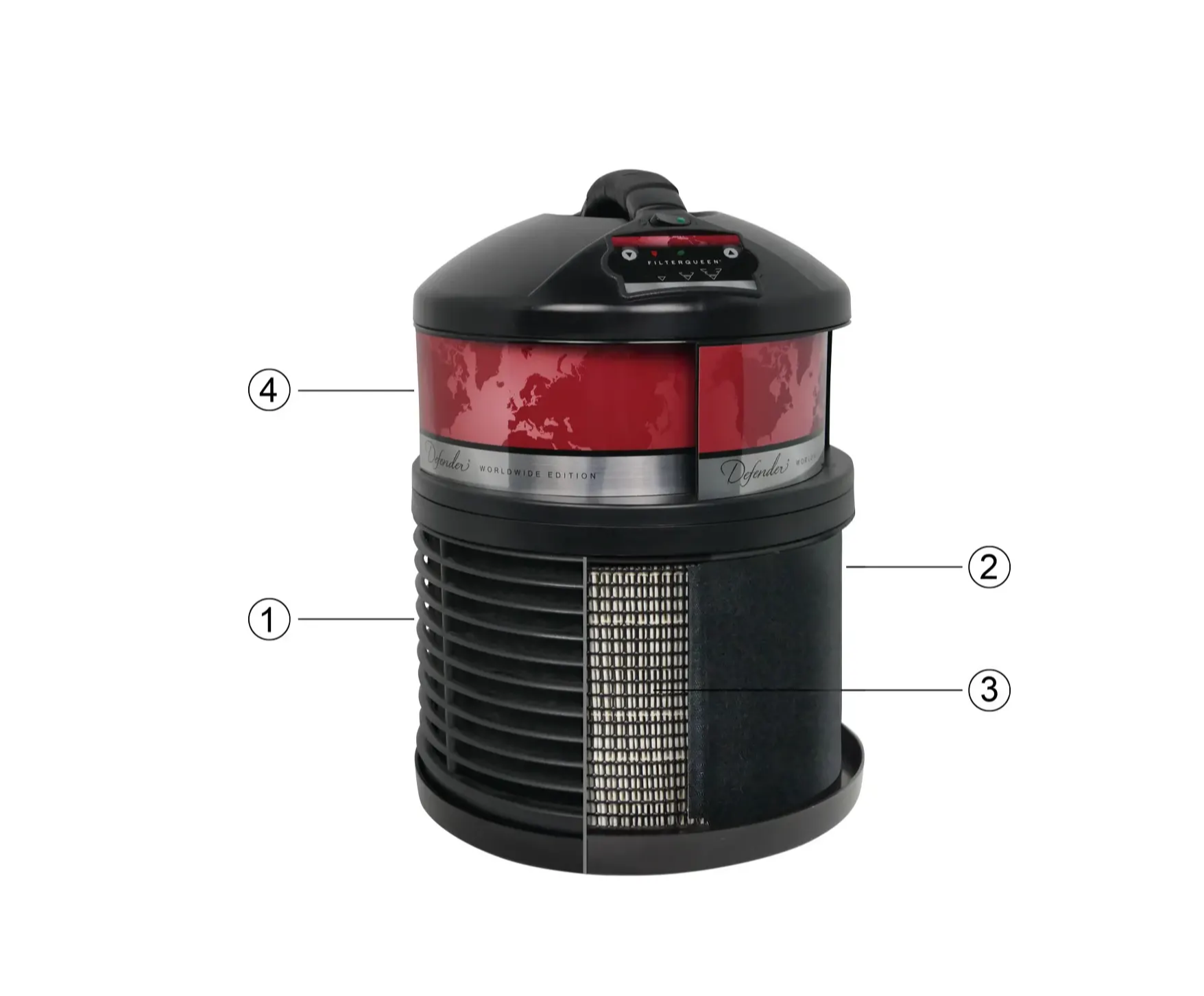 Meets the following EPA guidelines

(Ozone is harmful to the environment)

(UV light is ineffective, costly and dangerous)

Effective Filtration Capability
Made with HEGA (High Efficiency Gas Absorption) material, which is highly effective at removing harmful pollutants and odors.
Removes: smoke particles, household odors, cigarette smoke and more.
Provides three times better-than-HEPA filtration to remove harmful airborne pollutants.
Removes: dust mites, mold spores, viruses & bacteria, airborne chemicals and more.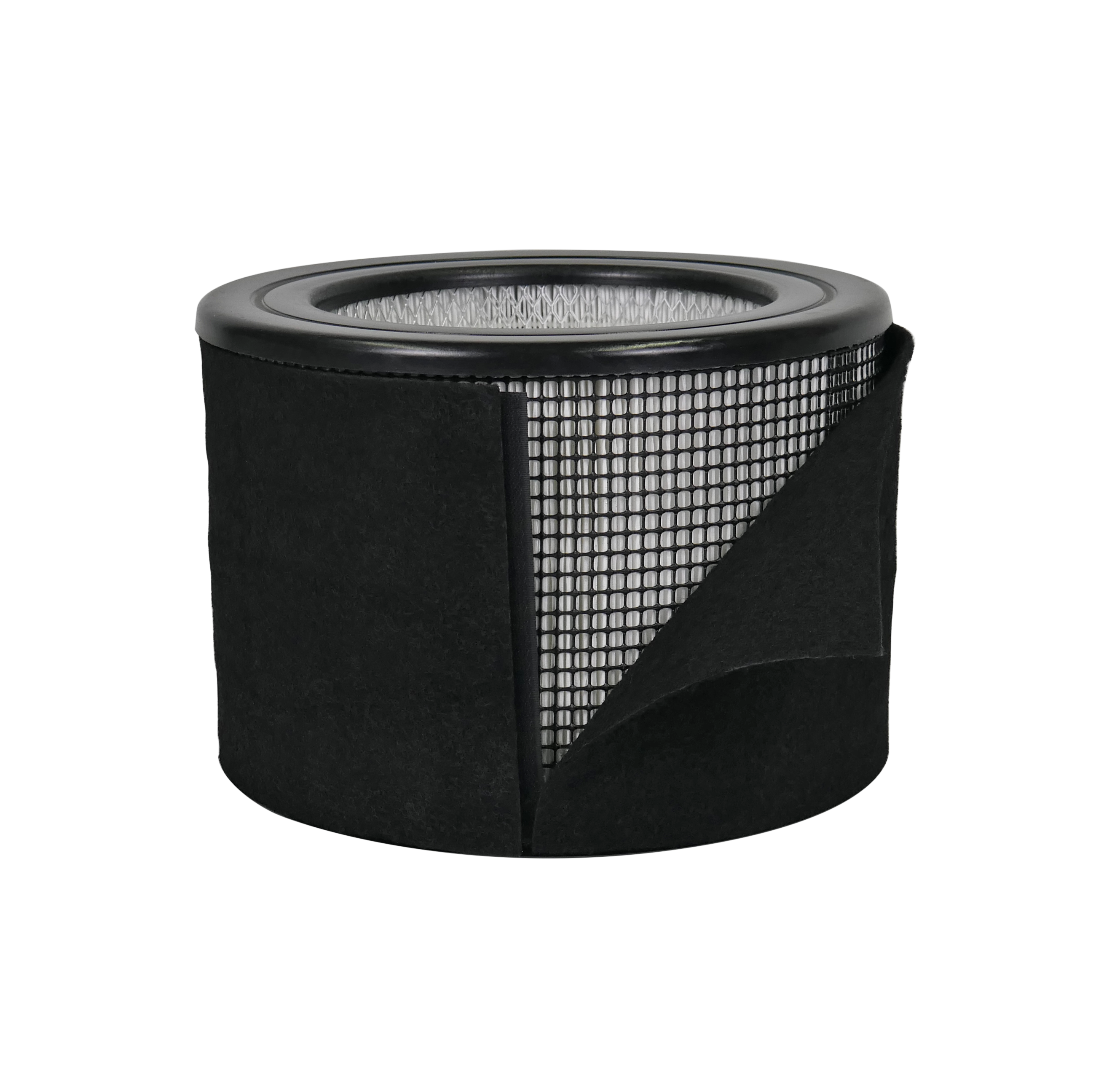 "When used properly, air purifiers can help reduce airborne contaminants including viruses in a home or confined space."
The pandemic will not last forever, but your family will breathe easy for a lifetime.
Give your customers and staff peace of mind knowing they are breathing purified air.
Safeguard your college student's dorm or apartment with fresh, clean air.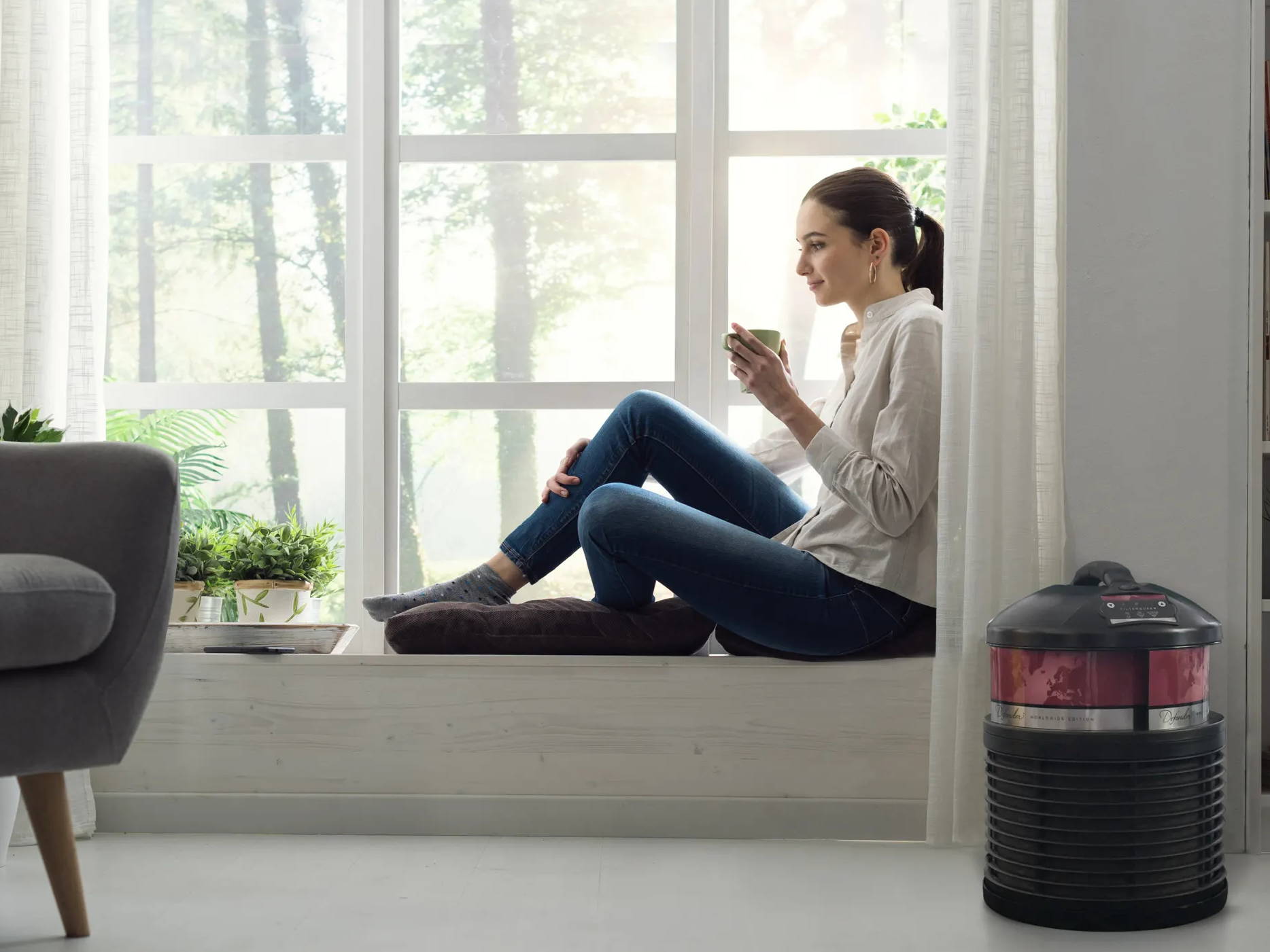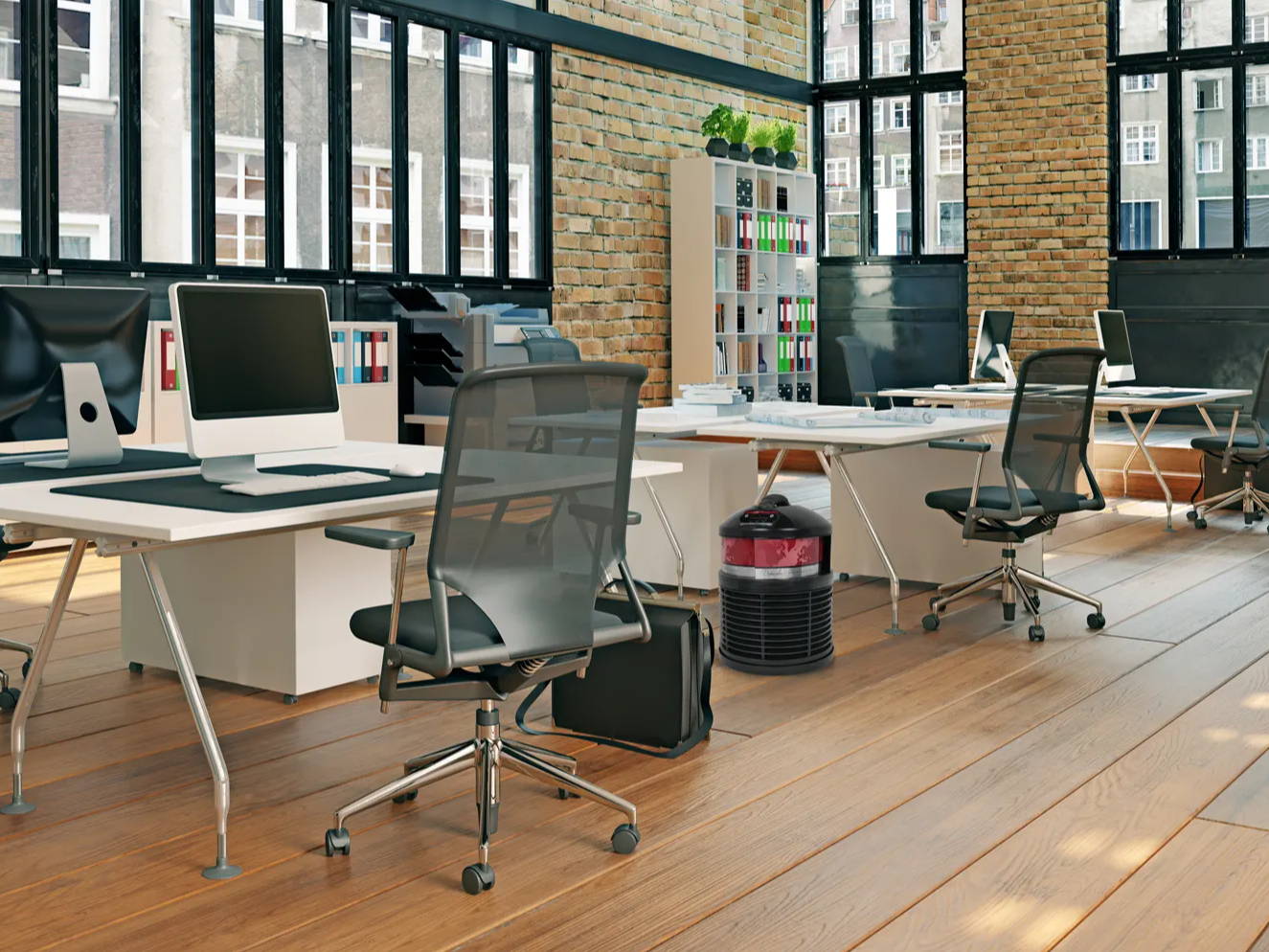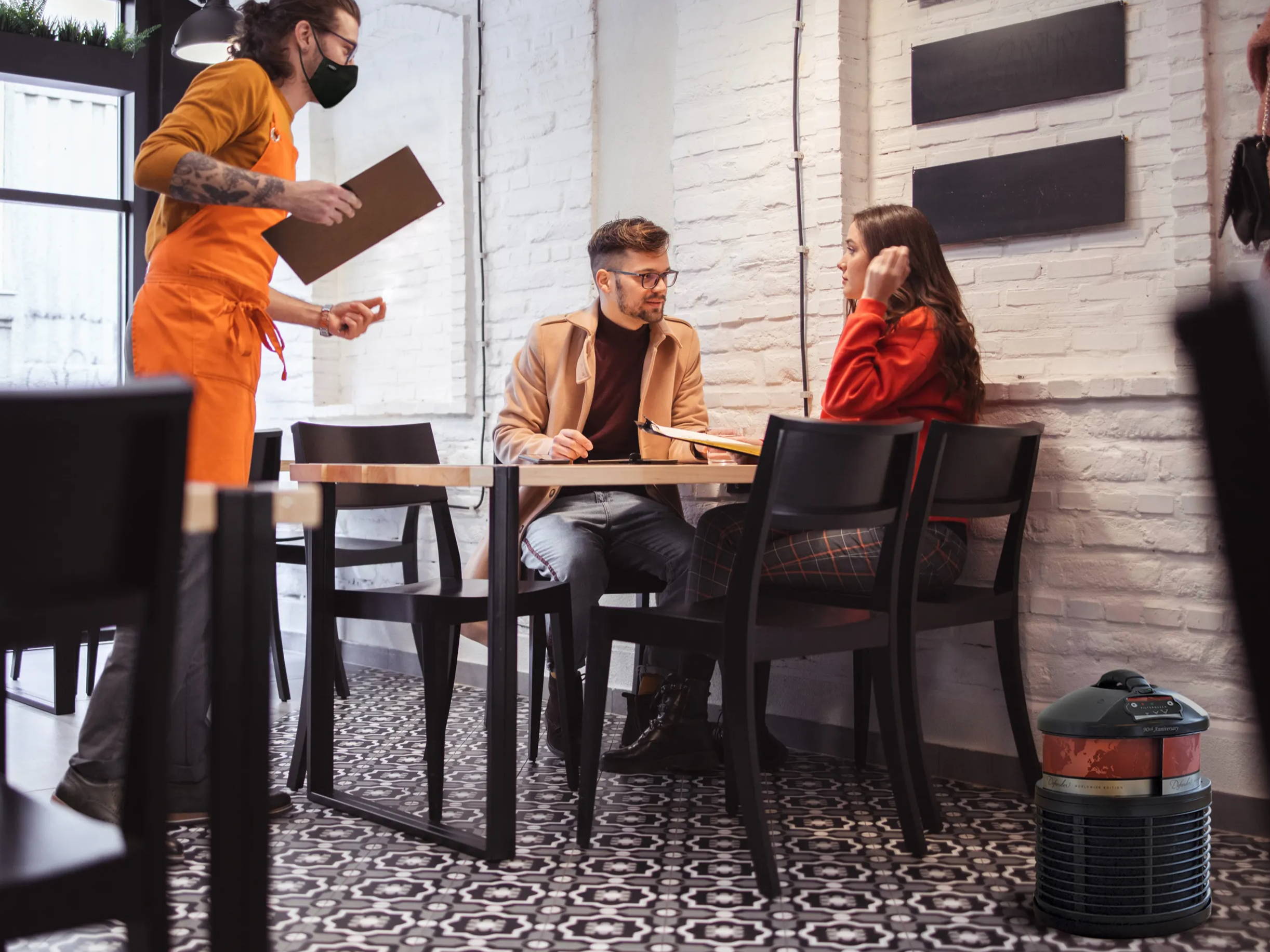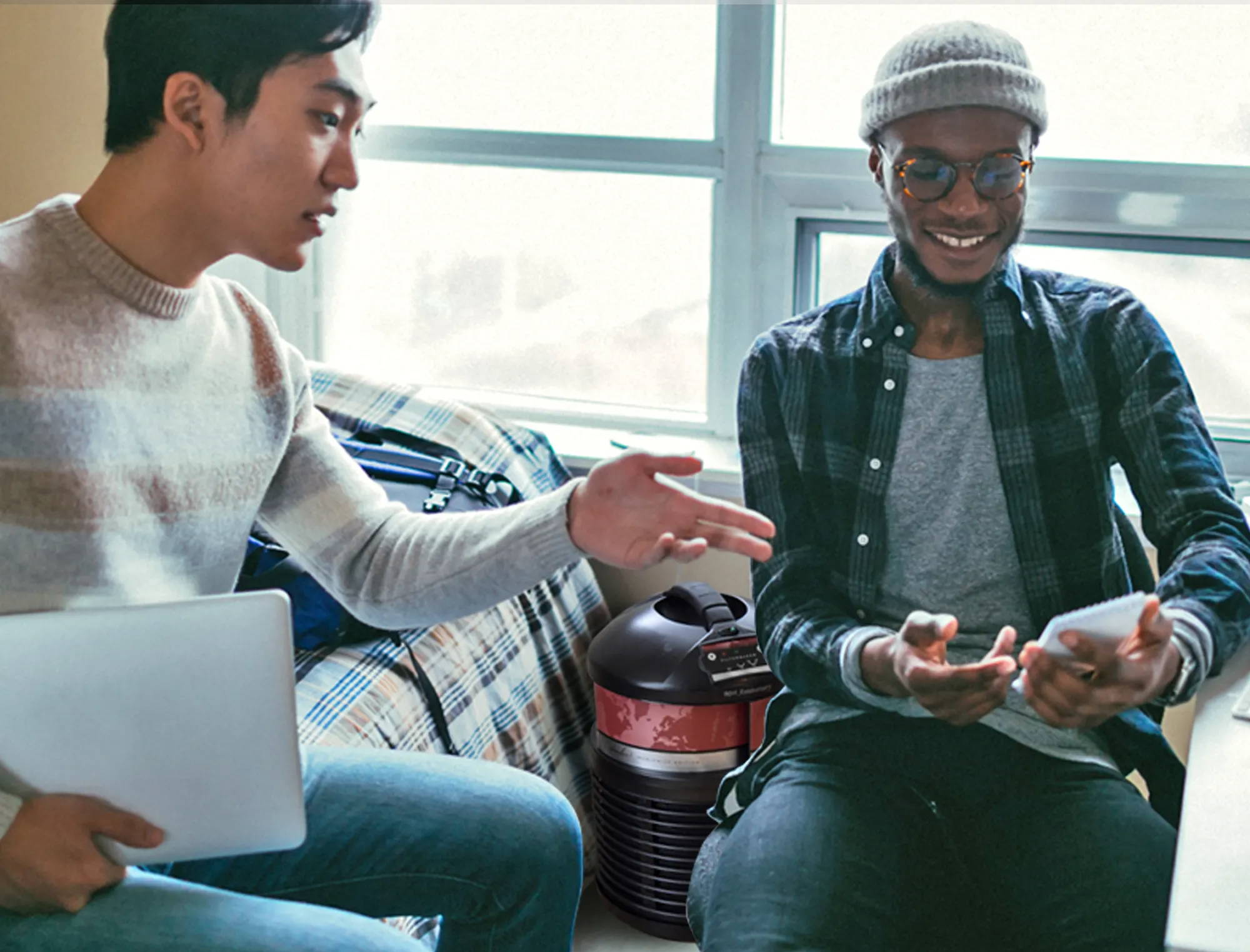 17.5" height x 12.25" diameter

Brushless high efficiency motor
(100,000 hours expected life)
120V / 60Hz / 85W

0.90 (high)
0.43 (medium)
0.27 (low)

Standard 110/120 U.S. Outlet

High Speed - 65 decibels
Medium Speed - 56 decibels
Low Speed - 46 decibels


Bacterial Filtration Efficiency (BFE):